Understanding Diabetes Complications: Kidney Health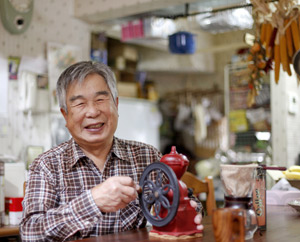 There are two very important ways to reduce kidney disease risk and delay the progression to kidney failure if disease is already present
The kidneys are the body's filtering system, removing waste from blood and excreting it with urine. The kidneys also play a vital role in managing blood pressure, and activating vital nutrients used by other parts of the body.
Kidney disease is a common diabetes complication, but they don't have to necessarily go together. If caught early, kidney disease can be managed, and the damage minimized. This can allow a person with mild kidney disease to live for a long time without needing more aggressive treatments, such as dialysis.
If kidney disease becomes advanced, kidney failure eventually occurs. When this happens, a person must undergo regular dialysis, or receive a new, transplanted kidney, in order to survive.
The keys to kidney care
There are two very important ways to reduce kidney disease risk and delay the progression to kidney failure if disease is already present:
Maintain blood glucose values in the target range
Maintain healthy blood pressure
Nothing is more important to kidney health than these two goals.
What else
Some people may also benefit from special diets. For example, your doctor may prescribe a low-protein diet, and suggest you work with a dietitian to help you follow it. You may need to cut back on salt (sodium), and limit intake of other minerals, such as phosphorus or potassium.
Finally, ask your healthcare provider about dietary supplements that may help manage blood sugar levels, such as magnesium, chromium, fenugreek, and glucomannan, psyllium, and other fiber products.
If you or your loved one has diabetes or kidney disease, self-care changes should be made only under the guidance of a healthcare professional.
Suzanne Dixon, MPH, MS, RD, an author, speaker, and internationally recognized expert in chronic disease prevention, epidemiology, and nutrition, has taught medical, nursing, public health, and alternative medicine coursework. She has delivered over 150 invited lectures to health professionals and consumers and is the creator of a nutrition website acclaimed by the New York Times and Time magazine. Suzanne received her training in epidemiology and nutrition at the University of Michigan, School of Public Health at Ann Arbor.